Wait, you want to prevent the summer slide, slip-n-slide? No, not that type of slide. We like that type of slide! We're talking about the learning loss that kids often experience by not being in school over the summer. This is commonly referred to as the summer slide.
Summer break is upon us. This is your time to make a choice for your child: make a difference in their reading experience or fall behind with the summer slide? Children can lose between two and four months of learning over the summer. Children that struggle can lose between four and six months of learning.
You can make a difference to not only prevent the summer slide but also improve your child's skills. You can even have fun while helping your child improve their skills. They can improve their skills in as little as 30-60 minutes a day, so they can still have tons of free time.
Step 1 to Prevent the Summer Slide:
Plan Your Days, Weeks, and Months
I know that planning might sound like a strange summer activity, but it is really important. I'm sure you've all heard the statement, "fail to plan, plan to fail." This applies very aptly to what are you going to do over the summer to ensure your children don't succumb to the summer slide. However, more importantly, this applies to your child's ability to be a part of the planning process. Children don't automatically wake up one day as they get older and know how to plan their priorities as well as their day.
During the school year, so much of a child's life is planned for them, from the moment they get up, to going to school, to after-school activities, and then bedtime. Teaching planning skills and being part of the planning process over the summer is one of the first chances they really get to be involved in planning.
When you have a stake in the plan, in what you are doing for the day, week, month, or field trip activity helps you to also give you a sense of belonging and self-worth. So, this is why planning and executive function activities are part of our 2019 Summer Reading Program. This gives children a chance to experience and carry out planning in a non-stressful way. Additionally, the planning process actually does improve reading skills.
Step 2 to Prevent the Summer Slide:
Take Family Field Trips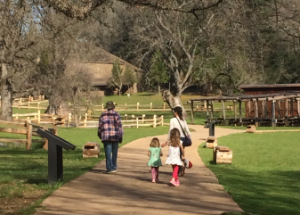 Plan family field trips or adventures on Fridays or over the weekend. Rally together as a family and decide where you want to go. Let everyone speak up and ask even the youngest for their ideas. You don't have to go far on your trips. Open up a map or search Google to find different parks, businesses, or museums that you haven't been. This research phase can be a great part of the process of discovering where you want to go. Open up a calendar and plan out what days you can go where.
Then, to help your kids retain the wonderful experiences they are having, it is important to help them to process the activity. An easy way to do that is to have them write simple summary paragraphs about where you went and what they liked or didn't like about the excursion. It is great to use fill-in-the-blank graphic organizers to help them with this. We have specially designed graphic organizers in our summer reading program.
Taking the important step of processing what they have done in a written format increases your children's ability to make multiple connections with the activity. This increases comprehension in a multiple of ways. This will also give your children an enlarged memory bank of background knowledge to bring to any reading activity they do in the future.
Step 3 to Prevent the Summer Slide:
Improve Reading Skills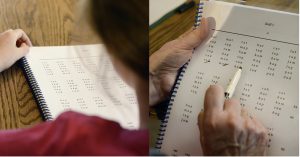 One of the most important things you can do to boost reading skills is to improve reading fluency. In our summer reading program, you will get our specially designed reading drills to improve your reading speed and accuracy. This part of the program just takes 5 minutes a day. Daily, short fluency training can make a huge difference in improving reading skills over the summer.
Learn about the 2019 Summer Reading Program
Step 4 to Prevent the Summer Slide:
Enroll in the Summer Reading Program
We provide the framework, the overarching summer weekly schedule and even teach your kids how to plan their free time. Then we provide the video and audio lessons, reading material, and fun activities so your kids have a little bit of content work and then have the rest of the day to do whatever they want to.
The 6-Week Summer Reading Program includes:
Reading Fluency
Spelling
Comprehension
Phonics
Executive Function
Brain Balance Body Connection Activities
Video and Audio Lessons
Weekly Schedule
Easy Online Access
Help and Support
The difference is amazing. Sign up for our Summer Reading Program.
Who is Bonnie Terry?
Bonnie Terry, M. Ed., BCET is the author of Five Minutes To Better Reading Skills, Ten Minutes To Better Study Skills and numerous other books, reading games, and guide. She is a Board Certified Educational Therapist and internationally recognized as America's Leading Learning Specialist and the founder of BonnieTerryLearning.com. Terry is an expert in identifying students' learning disabilities. Ms. Terry coaches teachers and parents so they can give their child a 2 to 4-year learning advantage in just 45-60 minutes a day. She is a frequent media guest and speaker.